Amazing Animation is now introducing very exciting new artwork. First Time Ever Offered For Sale and the very first two Kirk Mueller- Pen and Ink, Masterpiece Editions.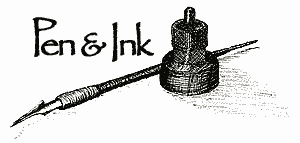 Pen and Ink, an unforgiving style of artwork, that is practiced by only those with the steadiest hands, is a very sharp, always classic type of artwork. One that will work well in even the most discriminating of offices. Warner Bros. artist, Kirk Mueller has recently created 7 Pen and Ink Originals featuring the Warner Bros. characters in dental themed scenes.
Amazing Animation is very excited, to present the first two pieces that are going to be produced as limited editions: "Acme Pit Stop" and "Laser Dentistry of Mars". They are now available for sale in a single full size 18 x 24 limited edition known as a "Masterpiece Edition".
How the  "Masterpiece" Edition is created
A "Master" piece edition is created by first scanning the original and producing a single "Master" piece. This piece is then further enhanced by the artists hand, to account for the absorption of the ink that will take place during the Giclee printing process. This "Master" piece is then scanned and the limited edition giclee prints are produced from it, thus creating the Masterpiece edition.
For both "Laser Dentistry of Mars" and "Acme Pit Stop" there will be only 10 Masterpiece pieces produced. Each one will be the same full size (18 x 24) as the original, and will be hand signed by Kirk Mueller and hand numbered MP 1/10 – MP 10/10. These will be the ONLY limited editions produced of these two pieces. A $500 dollar deposit will secure your piece.
The 10 Masterpiece Editions, which will be beautifully framed to 24 x 30 inches, in a specially chosen frame just for the Pen and Inks, are at their current starting framed price of $1295.00. Due to the very small quantity being produced, we reserve the right to increase the price based on the demand for these pieces.
At this point in time, the originals have been produced and the images have been approved by Warner Bros. The  next step is for Mueller to enhance the "Master" piece, so they can be prepared for printing. Once printed, they get signed and numbered by Kirk, then we frame and ship them.
You can reserve your piece today with a $500 deposit, with the balance being charged the day it ships. I expect the turnaround time to be 4- 5 weeks, but with two shows in the next 4 weeks, it might be closer to 8 weeks on these first two pieces. If you have any questions or would like to place your order please call (800) 536-7796. You can also order on line at this link: Kirk Mueller Pen and Ink Editions. If you don't see these images up yet, please try again later or call.
Please tell us what you think:
Obviously if you purchase one or both pieces we know you like them, but we would like to hear from everyone else on what they think of the pen and ink style. There will be more limited editions released over the next few months, and these will be shown predominately at the upcoming Ohio State Dental Meeting and the ADA Meeting in Orlando.
We have a set number of dental themed pieces in mind and after that our plans are to take this style of artwork to other professional markets as well as just straight Warner Bros. Cartoon Art.
You opinion is important to us, so please comment below or email me at Perry@dentalcollectibles.com and share your thoughts. When doing so, please imagine the pieces are perfect black on white images, framed very stylishly and larger than most of the Warner Bros. cels and originals you may have purchased in the past.
Thank You Very Much!
Perry Shiller
Owner
Amazing Animation
3717 SW Brassie Way
Palm City, Florida 34990
(800)-536-7796